Proton Malaysia, officially known as Perusahaan Otomobil Nasional Sdn Bhd (PROTON), stands as a testament to Malaysia's ambitions in the automotive industry. With its rich history, diverse range of models, extensive outlets across the nation, and notable key figures, Proton has firmly established itself as a key player in both the domestic and international automotive markets.
A Brief Historical Journey
The story of Proton begins in the early 1980s when the Malaysian government, under the leadership of then-Prime Minister Tun Mahathir Mohamad, envisioned the creation of a domestic automotive industry. This vision was motivated by the desire to reduce the country's reliance on imported vehicles and promote economic growth through industrialization. In 1983, Perusahaan Otomobil Nasional Sdn Bhd (PROTON) was established as a joint venture between the Malaysian government and Mitsubishi Motors of Japan.
The first fruit of this collaboration was unveiled on July 9, 1985—the Proton Saga. This compact sedan marked a significant milestone in Malaysia's industrial history, becoming the nation's first domestically produced car. The Saga's affordability and reliability resonated with the Malaysian public, quickly establishing Proton as a reputable brand.
As the years went by, Proton continued to innovate and expand its lineup. The subsequent models, such as the Proton Wira, Proton Satria, and Proton Perdana, showcased the company's commitment to producing a variety of vehicles that catered to different market segments. The company's evolution was not limited to domestic production; it also ventured into motorsports, with the Proton Pert rally car gaining recognition in international competitions.
Proton Latest Models
Proton's commitment to innovation is evident in its diverse lineup of vehicles. As of latest update in August 2023, here are the seven latest models offered by Proton Malaysia:
1. Proton Saga
The Proton Saga, a true icon in the Malaysian automotive landscape, received a refreshing update in 2020. Boasting modern styling elements and enhanced features, the latest Saga maintains its reputation for affordability and reliability. Its compact size and fuel efficiency make it an ideal choice for urban commuters and budget-conscious drivers.
2. Proton Iriz
The Proton Iriz, a versatile hatchback, underwent a facelift in 2019. With its youthful design and compact dimensions, the Iriz appeals to drivers seeking a combination of style and practicality. Advanced safety features and connectivity options contribute to its overall appeal in the competitive hatchback segment.
3. Proton Persona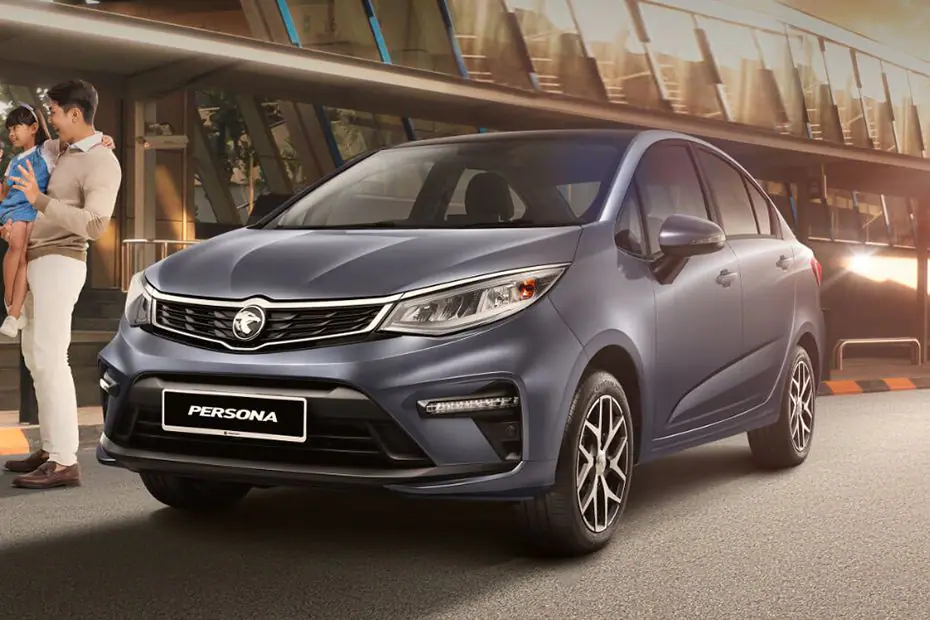 The Proton Persona, a sedan known for its comfortable interior and spaciousness, was reintroduced in its current form in 2016. The latest Persona offers an improved driving experience and updated features, making it a suitable option for those seeking a reliable and refined sedan.
4. Proton Exora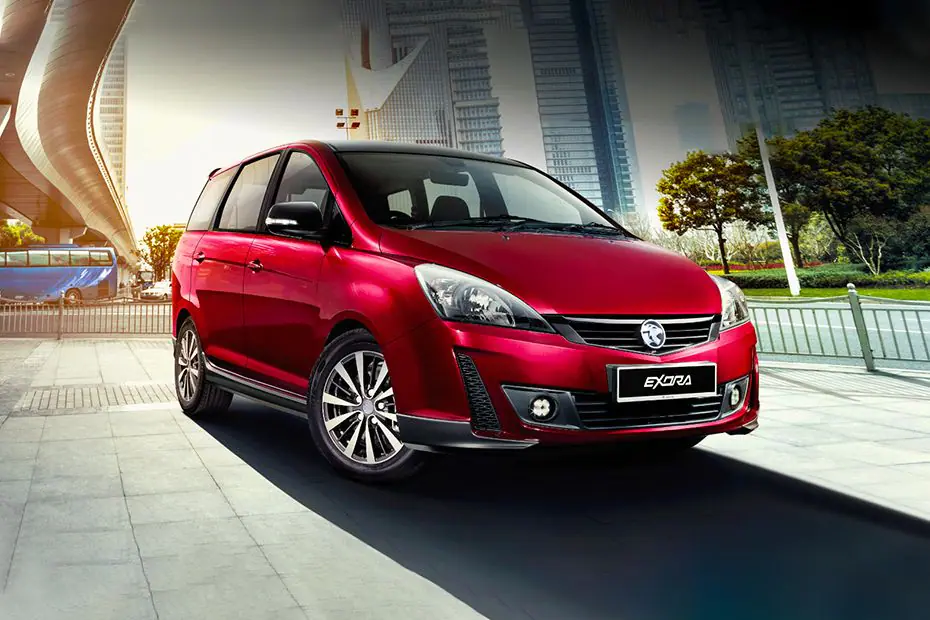 The Proton Exora, a family-oriented MPV (Multi-Purpose Vehicle), entered the market in 2009. While not the newest in Proton's lineup, the Exora remains a popular choice for families and individuals who require ample space and versatility. Its recent updates include modern styling cues and improved comfort features.
5. Proton X50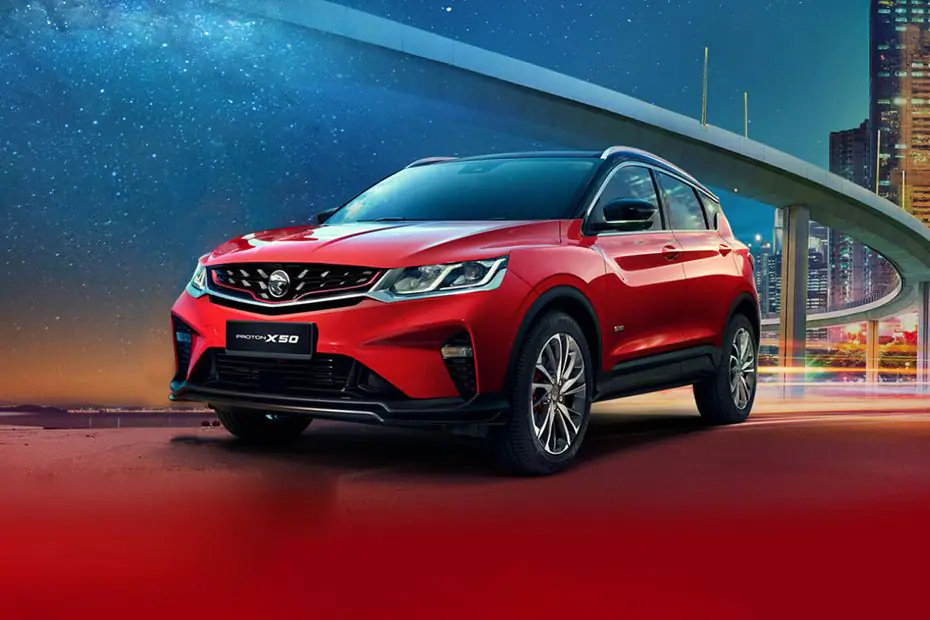 The Proton X50, introduced in 2020, has rapidly gained attention for its compact SUV design and advanced technology. It offers a range of engine options and a host of features, including connectivity, safety systems, and luxurious elements. The X50 caters to urban drivers seeking a blend of practicality and sophistication.
6. Proton X70
The Proton X70, launched in 2018, marked Proton's entry into the larger SUV segment. Developed in collaboration with Geely, the X70 combines contemporary design with cutting-edge technology. It offers premium features, spacious interiors, and a range of safety enhancements, positioning itself as a strong competitor in the SUV market.
7. Proton X90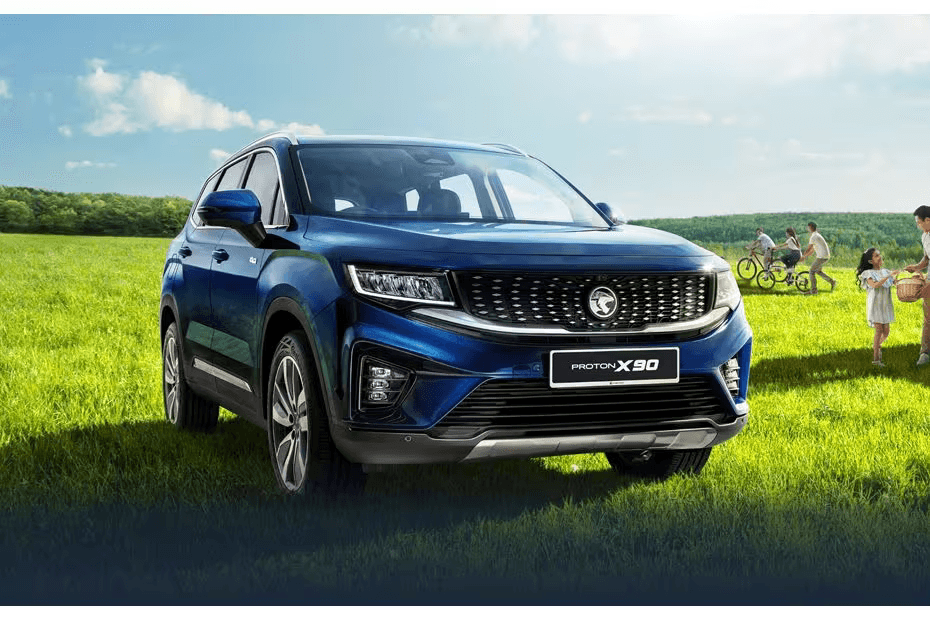 The Proton X90 is a seven-seater SUV that was recently launched by Proton, a Malaysian car manufacturer. The car is equipped with a 1.5L TGDi engine and a 48V electric motor synergy system that improves performance and fuel efficiency for a smoother driving experience. The car also features a mild-hybrid system that allows for quiet and refined engine restart after a full stop, additional power during low speed acceleration, and additional power and torque during overtaking.
Please note that Proton may have introduced new models or updated existing ones since my last update. For the latest information, it's recommended to visit the official Proton website.
Nationwide Proton Outlets (Dealers)
Proton's extensive network of outlets is a testament to its commitment to serving customers across Malaysia. These outlets are strategically located in various states and cities, providing customers with easy access to Proton vehicles and services.
Johor
Kedah
Kelantan
Melaka
Negeri Sembilan
Pahang
Penang
Perak
Sabah
Sarawak
Selangor
Terengganu
Kuala Lumpur
Putrajaya
Headquarters and Key Figures
Proton's headquarters is located in Shah Alam, Selangor, Malaysia. This central hub serves as the epicenter of the company's operations, innovation, and decision-making processes.
As of my last update, the key figures associated with Proton included:
Chairman: Datuk Seri Syed Faisal Albar
CEO: Dr. Li Chunrong
These individuals play pivotal roles in shaping Proton's strategic direction and ensuring the company's continued success.
Ownership and Strategic Partnerships
Proton's ownership structure has evolved over the years. Initially established as a government-linked company, Proton underwent a significant transformation in 2017. Geely, a prominent Chinese automotive company, acquired a 49.9% stake in Proton, ushering in a new era of collaboration and technological advancement. This strategic partnership with Geely aimed to enhance Proton's product offerings and capabilities, propelling the company onto the global stage.
Official Website and Slogan
For the latest information on Proton's models, services, and offerings, you can visit the official Proton website: https://www.proton.com/
Proton's slogan, "Inspiring Connections" encapsulates the brand's aspiration to connect people through innovative vehicles that enhance mobility and experiences.
Conclusion
Proton Malaysia's journey from its inception to its current standing is a testament to Malaysia's determination to build a thriving domestic automotive industry. Through strategic partnerships, technological innovation, and a commitment to customer satisfaction, Proton has secured a prominent place in the hearts and driveways of Malaysians. With a diverse range of models, a nationwide network of outlets, and a forward-looking approach, Proton continues to shape the nation's automotive landscape and inspire connections both on and off the road.
Frequently Asked Questions (FAQs)
Is Proton Malaysia government-owned?
Proton was initially government-linked, but in 2017, Geely, a Chinese automotive company, acquired a significant stake, forming a strategic partnership that brought advanced technologies and global expertise to the company.
What is the most recent Proton model?
The details provided here are based on information available up to September 2021. For the latest models, features, and updates, refer to the official Proton website.
Where can I find Proton outlets in Malaysia?
Proton has a comprehensive network of outlets across Malaysia. To find the nearest outlet and obtain precise addresses, visit the official Proton website.
What is Proton's slogan?
Proton's slogan is "Inspiring Connections," reflecting the brand's mission to create vehicles that connect people and experiences.